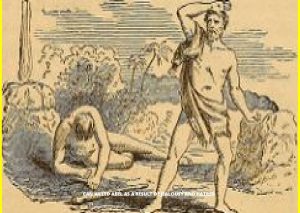 Brethren we thank Our God for His mercies and wonders, for His strength and directions. The works of the flesh are the character of hellfire, and HATRED as the topic we shall be discussing is rooted in Satan the fallen angel from heaven.
BIBLE REFERENCES:
Gal 5:19-21. I John 4:20, Proverbs 10:12, Proverbs 6:16-19.1 John 2:9-11
9 Anyone who claims to be in the light but hates a brother or sister[b] is still in the darkness. 10 Anyone who loves their brother and sister[c] lives in the light, and there is nothing in them to make them stumble. 11 But anyone who hates a brother or sister is in thedarkness and walks around in the darkness. They do not know where they are going, because the darkness has blinded them. (1 JOHN 2:9-11).

1 John 3:15. 15 Anyone who hates a brother or sister is a murderer, and you know that no murderer has eternal life residing in him.

1 John 4:20. 20 Whoever claims to love God yet hates a brother or sister is a liar. For whoever does not love their brother and sister, whom they have seen, cannot love God, whom they have not seen.
DEFINITION
Collins English Dictionary says it is a feeling of intense dislike; it is enmity.
It means a total dislike of something or someone.
LESSONS LEARNED.
God hates the sin but loves sinners. We are mandated to do likewise.

Where there is an absence of God's love, there would be hatred.

Hateful thought or act is murder.

Hatred is darkness and love is light. We must replace hatred with God's love which light.

Anyone that hates his/her fellow human being is of the devil-the father of all lies.

As children of the Most High God, we are to love one another and not to hate. (John 15:12).

There are positive and negative aspects of hatred.

Positive aspects mean to hate those things that God hates. (Psalm 97:10 a) example of such things to hate is spiritual hypocrisy, lying, disunity, pride, anger, all forms of sin and ungodliness. We must also hate sickness, poverty, laziness and the likes.

Negative aspects of hatred are the hatred against others and this is against the word of God. We must love one another.

Love of God remains the only divine prescription to bring eternal peace and progress to the body of Christ and to the global world.
CONSEQUENCES OF HATRED ARE KILLING AND MURDERING OF ONE ANOTHER, DISUNITY AS WELL AS CRISIS IN THE BODY OF CHRIST AND THE GLOBAL WORLD.
BIBLICAL EXAMPLES OF THOSE THAT WERE HATED FOR GOSPEL SAKE.
 JESUS CHRIST. JOHN 15:18
JOSEPH
DAVID
STEPHEN
ABEL-KILLED BY CAIN HIS BROTHER
THE APOSTLES. MATTHEW 10:22.
WHAT TO DO.
CONNECT YOUR DESTINY TO CHRIST
DESTROY THE ROOT OF HATRED IN YOUR LIFE.
EAT THE WORD OF GOD WITH PURPOSEFUL PRAYER OF TOTAL FREEDOM.
MIND YOUR FRIENDS. BEWARE OF ANY FRIEND THAT WILL DEMOTE GOD'S LOVE UPON YOUR LIFE.
PRAYER POINTS.
HOLY SPIRIT CREATE IN ME A NEW HEART IN THE NAME OF JESUS CHRIST.
RWA FIRE OF THE HOLY SPIRIT INVADE AND TAKE OVER MY DESTINY IN THE NAME OF JESUS CHRIST.
BLOOD OF JESUS, TAKE OVER THE THOUGHTS OF MY HEART IN THE MIGHTY NAME OF JESUS.
DEMON BEHIND HATRED I BIND YOU AND I CAST YOU OUT OF MY LIFE IN THE NAME OF JESUS CHRIST.
EVERY CHARACTER OF HELL FIRE IN MANIFESTING IN MY LIFE, HOLY SPIRIT MY EVERYTHING DESTROY THEM NOW IN THE NAME OF JESUS CHRIST.
6 OH, LORD MY FATHER, AT THE END OF MY RACE, COUNT ME WORTHY IN YOUR KINGDOM IN THE NAME OF JESUS CHRIST.
7 OH LORD,LET YOUR LOVE OVERSHADOW YOUR CHURCH IN THE NAME OF JESUS CHRIST.
Beloved, let me know if you have any questions or prayer requests. You are welcome to use the contact page or comment page.
God bless you all and may his face shine on you till rapture takes place. Alleluia!